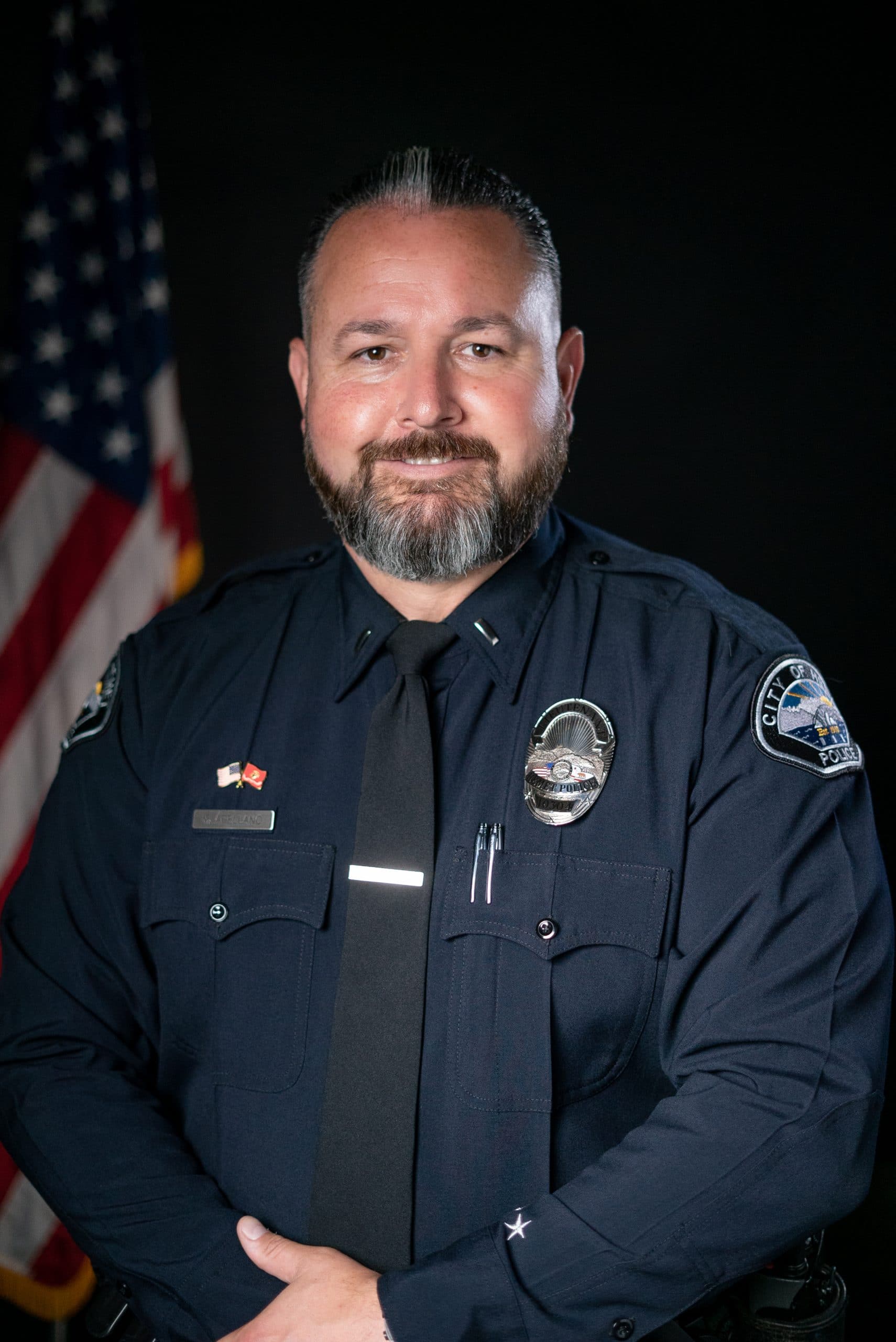 Lieutenant Michael Arellano is the Hemet Police Department's Operations Bureau Commander. He currently supervises:
Patrol Operations
Special Operations Unit (SOU)
Field Training Program
Police K-9 Program
Recruitment
Vehicle Fleet
Honor Guard
After serving 9 years in the United States Marine Corps, Lieutenant Arellano began his law enforcement career with the San Diego Police Department in 2003. While at the SDPD, he was assigned to the southeastern division where he worked patrol and the crime suppression team.
Lieutenant Arellano transferred to the Hemet Police Department in 2006, and has held the following assignments:
2006 – Patrol officer
2008 – Canine handler
2009 – Field training officer
2009 – Special operations unit (SWAT) as an operator, breached, and sniper
2012 – Promoted to corporal and assigned as a patrol field supervisor
2014 – Promoted to sergeant as a watch commander
2014 – Honor guard member and coordinator, field training program coordinator, crisis negotiations team leader, asset forfeitures
2017 – Selected to supervise the restoring our community strategy (ROCS) team
2020 – Promoted to lieutenant and assigned to the operations division
Past board member of the Hemet Police Officer's Association (HPOA) and the Hemet Police Management Association (HPMA)
Current board member of the Hemet Police Management Association
Bachelor of Science Degree in Criminal Justice Administration, from California Coast University
Graduate – California Peace Officer Standards & Training (P.O.S.T.) Management
Graduate – The Sherman Block Supervisory Leadership Institute – Class #435
California Peace Officer Standards & Training (P.O.S.T.) certificates – Basic, Intermediate, Advanced, and Supervisory.