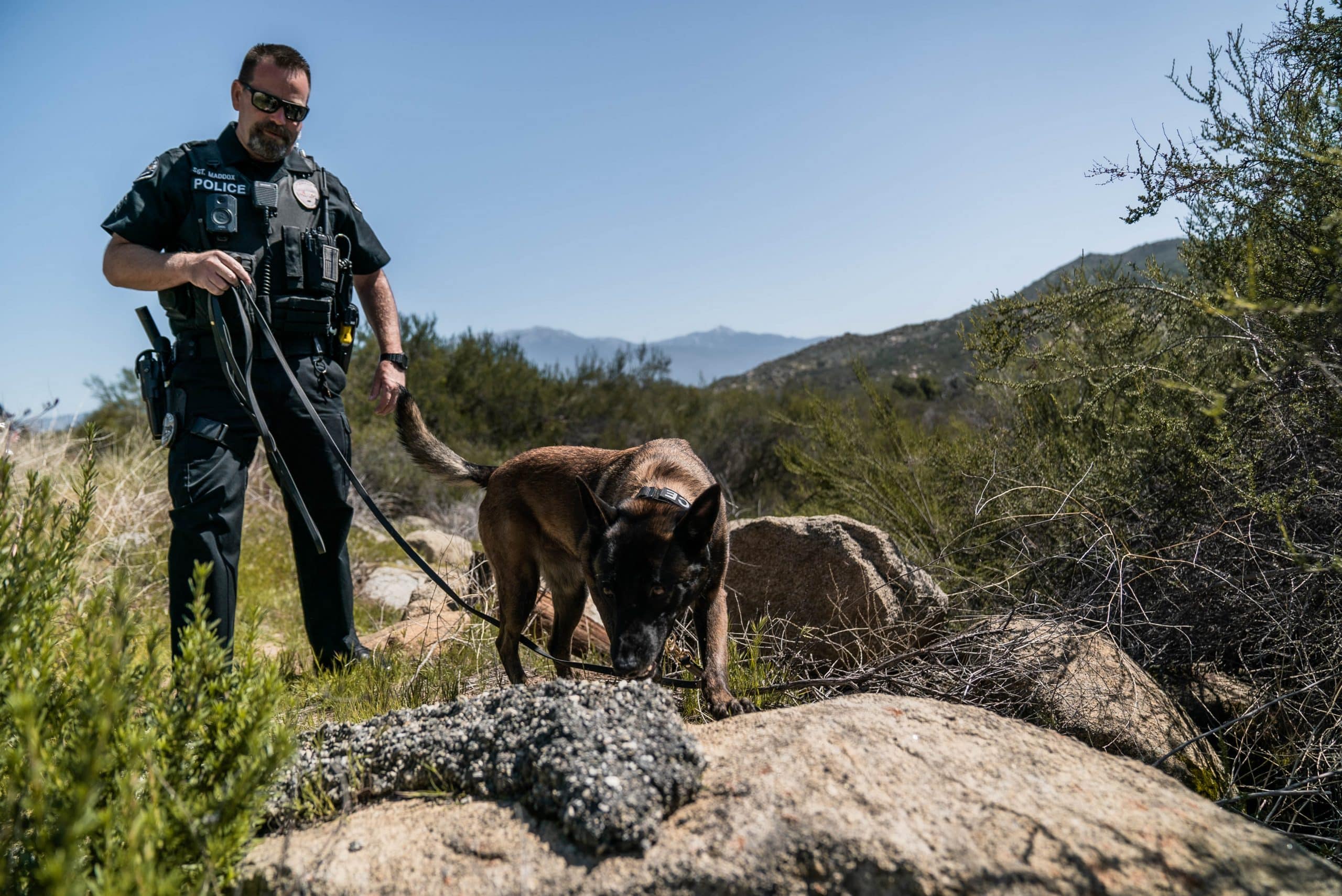 Sergeant Derek Maddox became the partner of K-9 River in September of 2021. Sergeant Maddox and K-9 River are assigned to Central PACT or Post-release Accountability and Compliance Team supervised by Hemet Police Department. 
This Team is made up of officers from the Hemet Police Department, Riverside Co. Sheriff, Riverside Co. Probation, Murrieta, Banning, Beaumont, and Menifee Police Departments, and the Riverside Co. District Attorney's Office. 
K-9 River was previously assigned to the Riverside County Gang Impact Team and worked on major investigations throughout Southern California. River is a 50-pound Belgian Malinois, and her commands are given in the Dutch language.
River is specifically trained as a single-purpose K-9 to detect firearms and ammunition. River was purchased, equipped, and trained with funds that were generously donated by the Hemet Community.