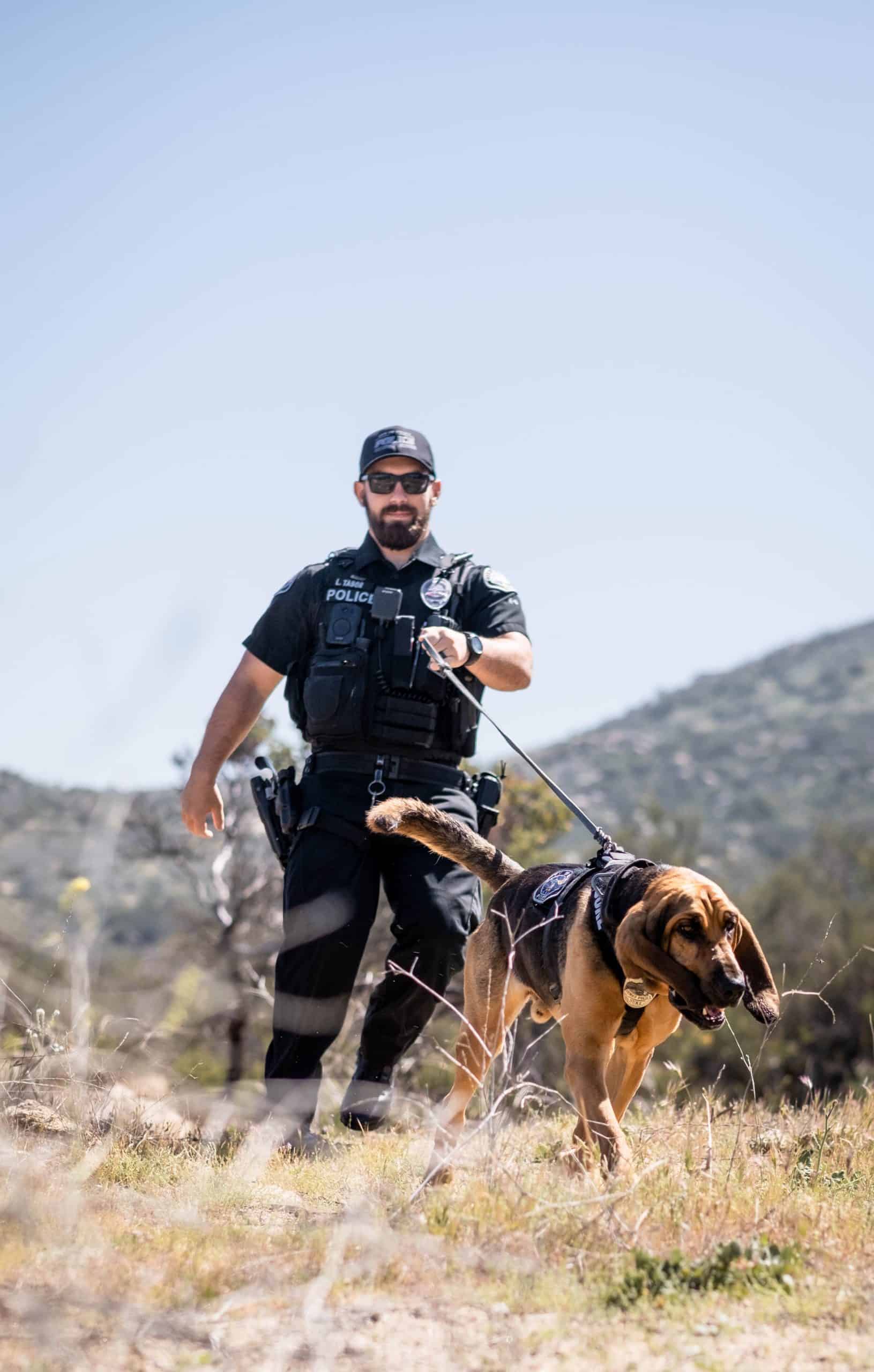 Officer Luke Tabor became a K-9 handler in January of 2021 with his 3-year-old K-9 partner, Duke. They completed the 40-hour Basic Man Trailing course, then were California P.O.S.T. certified through the National Police Bloodhound Association in February of 2021.
Officer Tabor and Duke patrol the City of Hemet as their primary function but often help surrounding communities in Riverside County. Duke is a 95-pound Bloodhound, and he has one command: Find 'em! Duke was graciously gifted to the Hemet Police Department from their sister agency, the Murrieta Police Department.
Duke is trained in search and rescue work: including locating missing persons who may suffer from Alzheimer's, Autism, special needs, at-risk juveniles, and more. Duke is also trained to track down fleeing suspects, including but not limited to abductions, assaults, robberies, homicides, and escaped prisoners. Duke was equipped and trained with funds generously donated by the Hemet Elks and through the Hemet Police Department K-9 Foundation, INC.