Together we can make a difference.
The Hemet Police Department partners with community members to facilitate programs geared toward community participation and involvement to keep our city safe.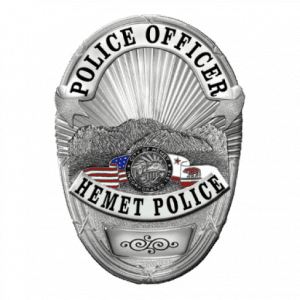 Explorers
The Hemet Police Explorer Program assists young people interested in learning about the importance of teamwork, community service, developing leadership skills, physical fitness, and ethical methods of problem-solving while having fun in a law enforcement environment.
Volunteers
The Hemet Police Department Volunteer Program is a way for citizens to supplement the Hemet Police Department's sworn officers. The volunteers operate a wide variety of services for the police department…
Neighborhood Watch fights the isolation that crime both creates and feeds upon. It forges bonds among area residents, helps reduce burglaries and robberies, and improves relations between the police and the communities they serve.