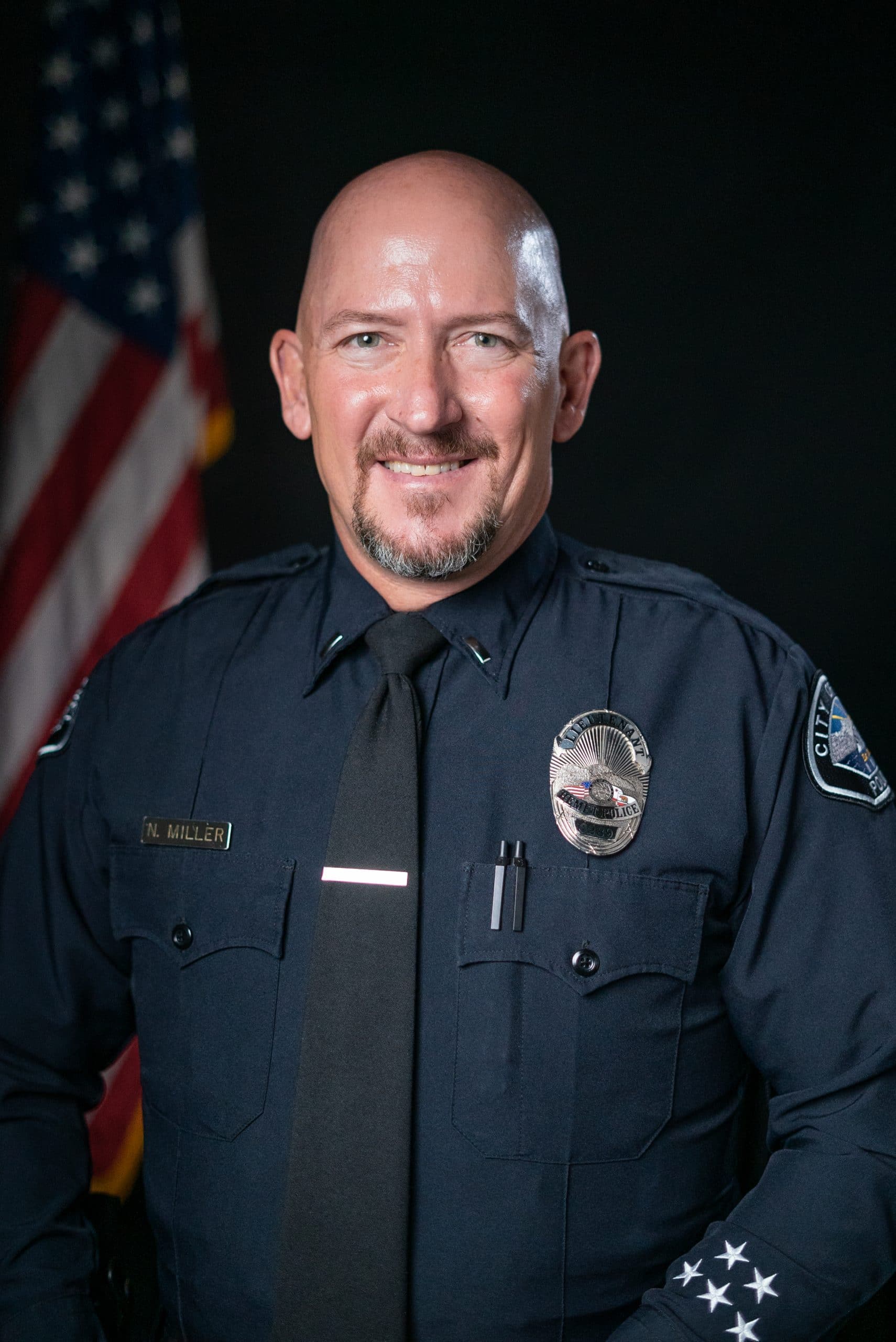 Lieutenant Nate Miller is the Hemet Police Department's Investigations Bureau Commander. He currently supervises:
The Investigations Bureau
Unmanned Aircraft Systems Program
The Gang Task Force
The Body-Worn Camera Program
Property & Evidence
Crime Scene Investigation Team
Press Information Officer & Media Relations Team
Lieutenant Nate Miller began his law enforcement career in 1992 with the San Jacinto Police Department. Lieutenant Miller has been a resident of Hemet since the mid-1970s and attended K-12 schooling in Hemet. He and his family have been residents of the Hemet/San Jacinto Valley for over 40 years.
During his law enforcement career, he has had the opportunity to work on a variety of assignments and has led several different divisions, such as:
Recruiting Team Coordinator
Field Training Program Coordinator
Communications Supervisor
Community Services Supervisor
Motor Officer
Member of the department's major incident response teams
TASER Master instructor and has provided in-service training to agencies throughout the state of California
Bachelor's of Science Degree – Criminal Justice Administration from Columbia Southern University, Orange Beach, Alabama
Graduate – Sherman Block Supervisory Leadership Institute – Class #257
Graduate – California Peace Officer Standards & Training (P.O.S.T.) Management – Class #19-003
California Peace Officer Standards and Training (P.O.S.T.) Basic, Intermediate, Advanced, and Supervisory certificates